A Permanent Change of Station (PCS) can bring strain, especially if it is your first PCS Military move. There are a lot of tasks that you need to do, and since at times it is under a time constraint, it can cause tension and stress if not planned properly. So, here is a round-up of some important tips to help make your first PCS move as smooth as possible.
Plan your PCS move in advance especially if moving with children (Image Source: Pixabay)
Tip #1: Learn about the PCS details and start the process immediately.
As soon as you receive the PCS order, visit your Personal Property Office to know all the options that you are entitled to during the PCS. You may also go online and check PCS guidelines so you will have an overview of the process and how to file claims later on. It is also imperative to act on the PCS order immediately, as there might be time limitations.
Tip #2: Secure important documents during PCS.
You would not want to end up misplacing important documents such as birth certificates, mortgages, passports, etc. during PCS. Hence, you need to organize all of these pertinent papers in a binder. You may also include receipts that you might need to get reimbursed in your binder so you can easily find them after the move.
Tip #3: Downsize your belongings.
When moving, you will be provided with a weight allowance, which means it will be more expensive to bring more things. That is why downsizing is necessary. Sort your possessions and identify which ones you need to bring, ones you need to donate, and one you need to leave behind. You may also schedule a yard sale to dispose of the ones that might still be useful to others.
Tip #4: Check out your new installation.
It is best to visit your new installation prior to your actual relocation so you will get an idea of the kind of neighborhood or environment you are going into. But if paying a visit is not possible, then you can check it out online, or talk to your sponsor if you have one, to get first-hand knowledge about your new place.
Tip #5: A PPM may not be the best option for your first move.
You probably have heard that a personally procured move (PPM) can give your family extra money during PCS. But this might not be a good idea, especially if it is your first time. Opting for movers provided by the military may not provide you with extra bucks, but it will save you time and lessen stress since these movers are also experts in PCS moves.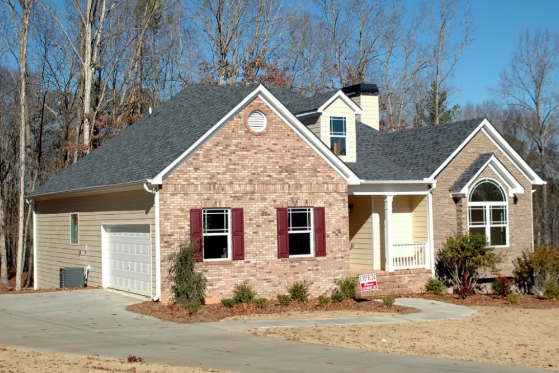 A military realtor will help you find your new home during PCS (Image Source: pixabay.com)
Tip #6: Choose a military real estate expert who specializes in PCS Military moves.
Finding a new home in your station is one of the challenging tasks in a PCS. Hence, it is always a good idea to have a real estate partner who will make it easier for you to find your new home.
At PCS Partners, we are military realtors who specialize in PCS in Colorado Springs. We know the market conditions and developments in the area, which makes it easy for us to provide you with the best options and the ideal locations for your new home. To know more about us, visit our website, https://thepcspartners.com/about, or email us at Carlossellsmorehomes@gmail.com.