A PCS move is known as one of the most stressful times in the life of a military family. It can be challenging to find a new home to live in, especially when the move is sudden or unexpected. But with the right realtor, you can make your PCS military move seamless and less stressful.
Tips for Buying Your First Military Home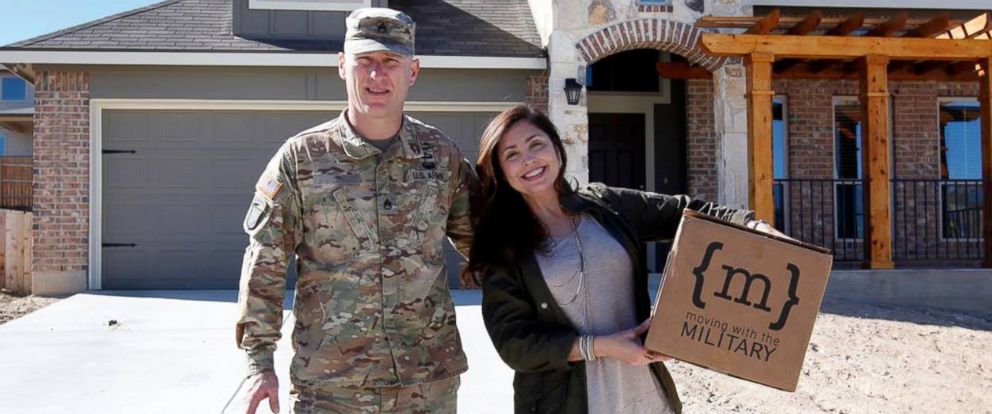 First time home buying tips for a military home. (Image Source: ABC News)
When buying your first military home during a PCS, it can be overwhelming. Our expert realtors are here to help you to ensure that you can make the right choice. Take note of these home buying tips:
Set a budget
Your budget must be the primary consideration for first-time military homebuyers. You can find a mortgage lender in Colorado Springs that can pre-approve you for a loan.
They can provide you with an estimate of the amount you are approved for. Also, you can use that as your budget for the home purchase.
Pay off a percentage of your debt
If you have revolving debt, it might be a good idea to pay off a portion of that first using your down payment money. Once you have paid a portion of your debt, you can re-save for your down payment.
This step will help you to lower the interest rate on your mortgage loan. Also, there will be affordable options to choose from.
Shop around your options
This is the golden rule when buying a home. It is important to shop around because this will give you an idea of the prevailing home prices in Colorado Springs.
Do not settle for the first property that you find. You can use the online tools and the knowledge of an expert realtor to find the right home for your military family.
Look for mortgage aid or mortgage loan assistance
Military personnel and veterans are qualified to get assistance for their mortgage loan. The options include VA home loans and FHA home loans. Find a mortgage lender in Colorado Springs that can provide both types of loan.
These loan options enable you to qualify even when your credit score is less than perfect. At the same time, you can also expect a lower interest rate.
Find Your PCS Military Mortgage Partner Today!
Tips for buying a military home. (Image Source: Pixabay)
At PCS Partners, we understand that buying a home is stressful. If you are a military family looking for a home, this becomes extra challenging on your part. That is why we have committed to bringing you qualified and professional military realtors to aid to your unique needs.
You can start by looking at our home listings so you have an idea of the cost homes in Colorado Springs. Our home listings include neighborhoods such as Fort Carson, Cheyenne Mountain Air Station, and Peterson AFB, among others.
We are consistently voted as one of the top Colorado Springs discount realtors in the market. To meet our team and know why we're your best choice for a PCS military move, you can check out our About Us page. You can call the following numbers to get in touch with our realtors: 719-201-5125.